Claire Lance Novels
For the past ten months, Claire Lance has been on the run. From a past that refuses to let her go, from a vengeful federal agent who holds Lance responsible for a tragic loss, and from her own crushing guilt. On the road, trying to keep her head down as much as possible, Lance finds herself drawn into dangerous situations. Unable to turn her back on those who need her help, Lance risks her own safety for the strangers she meets in an attempt to exorcise some of her own insistent demons.
Last modified on 2010-09-01 16:14:39 GMT. 0 comments. Top.
Tilting at Windmills is the first in a new series of novels by Geonn, available to purchase now.
Last modified on 2012-06-05 18:15:37 GMT. 1 comment. Top.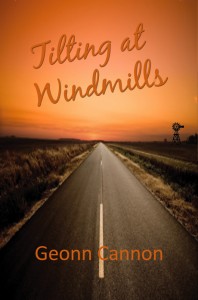 Book 1 in the Claire Lance Series
When her car breaks down outside of Saxe, Texas, all Claire Lance wants to do is keep her head down, get her car fixed, and get back on the road. But when she wanders into the Four Roses Bar, she's forced to take action to save the life of Gwen Morse, the bartender. When the violence escalates and a group of very dangerous men suddenly have reason to want her dead, Lance has no choice but to go on the run with Gwen in tow. But what Gwen doesn't know is that Lance's past is just as deadly… and it's going to catch up with them.
Tilting at Windmills is available now
Last modified on 2012-06-05 18:20:44 GMT. 0 comments. Top.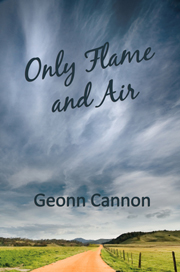 Book 2 in the Claire Lance series
In the sequel to Tilting at Windmills, Claire Lance continues to run. She winds up in Road Ends, Montana, a small town not far from the Canadian border, where she meets Kelsey Quinn. Initially thrown by Kelsey's extreme likeness to her lost lover, Lance takes a job as Kelsey's ranch hand assuming it will be a nice, quiet way to pass some time. Unfortunately, her spur of the moment decision leads to a tense situation when she discovers Kelsey's partner is the local sheriff. While Lance waits for her new ID to arrive, and tries to keep her head down, she discovers that Kelsey's life may not be as peaceful as it originally appeared.
Only Flame and Air will be published soon.
Last modified on 2012-06-05 18:22:57 GMT. 0 comments. Top.
Book 3 in the Claire Lance series
When Claire Lance decides to stop running, she just wants a home, a job, and someplace she can feel safe. She doesn't want or need to fall in love, but Jodie Curran doesn't give her much of an option. Lance unexpectedly finds herself slowly being pulled into her first relationship since Elaine. Soon she finds her blissful new life threatened by the mysterious forces converging around Jodie and, when she learns the truth about what's going on, she may find herself in more danger than ever. Surrounded on all fronts, by the police and an ever-obsessed Faye Mallory, Lance may have finally reached the end of her long road.
Watch this space for updates on Confused By Shadows.